Premium Iran & Turkey
Booking Dates
07/18/2021 through 10/04/2023
Travel Dates
07/18/2021 through 11/02/2023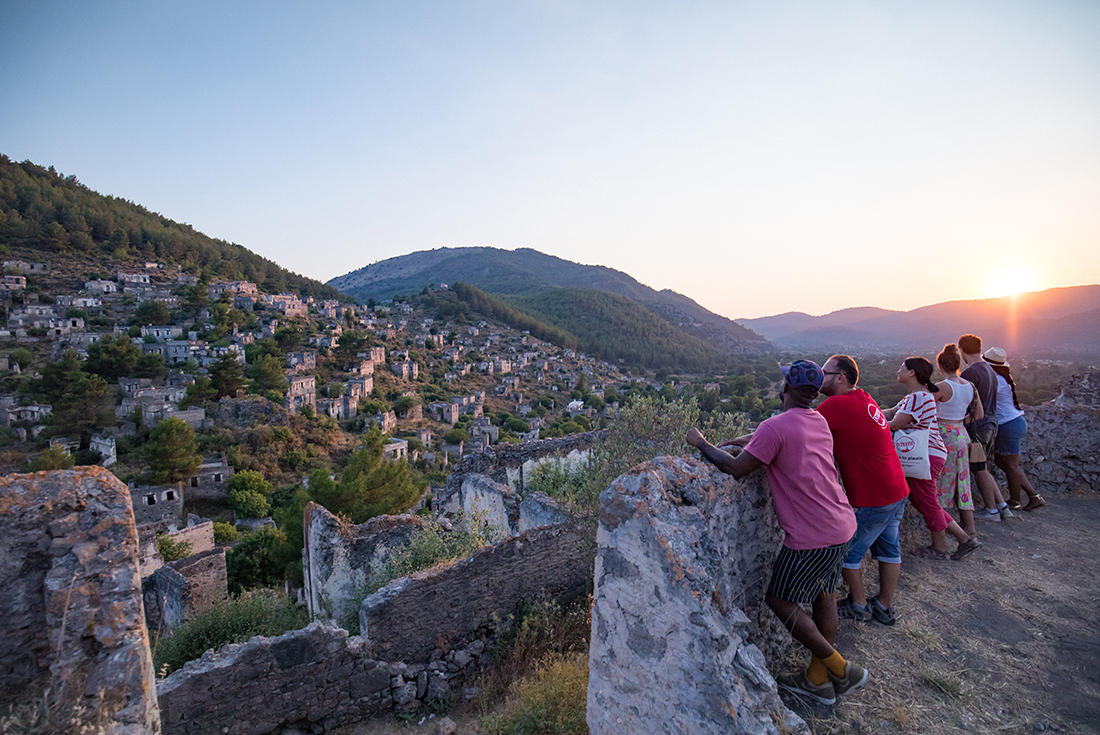 Premium Iran & Turkey

Explore Iran and Turkey on a 27-day Premium adventure, encompassing the best of these historically and culturally rich countries. Go behind the headlines and uncover the true Iran, a welcoming country of open-hearted people. From breath-taking mosques to stepped hillside villages, Ancient Persepolis and Zoroastrian towers, the beauty of the Iranian landscape is a reflection of its inhabitants. Journey to Turkey, a land of infinite variety that mixes the cosmopolitan delights of Istanbul with ancient cities and natural wonders. Visit a dazzling architectural world, from the Blue Mosque and Ephesus, to the bizarre rock-landscape of Cappadocia.

Activities
Tehran – Welcome Dinner
Complimentary Airport Arrival Transfer
Tehran – City Tour
Tehran – National Museum of Iran
Tehran – Golestan Palace
Tehran – Old Bazaar
Kashan -Tabatabaei Historical House
Kashan – Bazaar
Kashan – Fin Gardens (entrance fee and guide)
Kashan – Home-cooked Dinner
Yazd – Traditional sweet shop visit and tasting
Yazd – Zoroastrian Fire Altar and Towers of Silence
Yazd – Amir Chakhmaq Complex
Yazd – City Tour
Yazd – Home-cooked Dinner
Abarkooh – Cypress of Abarkooh
Abarkooh – Ice Houses
Shiraz – Saadi and Hafez Tombs
Shiraz – Eram Garden
Shiraz – City Tour
Shiraz – Nasir al-Mulk Mosque
Shiraz – Vakil Bazaar
Shiraz – Aramgah-e Shah-e Cheragh
Persepolis – Entrance and guided tour
Persepolis – Naqsh-e Rustam Necropolis
Pasargad – Pasargadae (entrance fee and guide)
Esfahan – Si-o-Seh Pol Bridge
Esfahan – Qeysarie Bazaar
Esfahan – Sheikh Lotfollah Mosque
Esfahan – Naqsh-e Jahan Square
Esfahan – Ali Qapu Palace
Esfahan – City Tour
Esfahan – Vank Cathedral
Tehran – Tabiat Nature Bridge
Qom – Shrine of Fatima Masumeh
Istanbul – City Tour
Istanbul – Blue Mosque
Istanbul – Welcome Dinner
Gallipoli – Anzac Cove, Lone Pine and Chunuk Bair
Troy – Archaeological site visit
Selcuk – Cooking class
Selcuk – Leader-led orientation walk
Ephesus – Archaeological site visit
Sirince – Fruit wine tasting
Pamukkale – Hierapolis and Travertines National Park
Kayakoy – Village visit
Kas – Leader-led orientation walk
Kas – Sailing trip with seafood lunch
Sagalassos – Archaeological site visit
Antalya – Leader-led orientation walk
Antalya – Antalya Museum
Konya – Mevlana Museum
Cappadocia – Leader-led orientation walk
Cappadocia – Sunset drinks
Cappadocia – Valley walk
Cappadocia – Goreme Open Air Museum
Cappadocia – Carpet weaving co-op
Cappadocia – Pottery demonstration
Cappadocia – Ozkonak Underground City
Cappadocia – Kizilcukur Valley
Cappadocia – Home-cooked dinner
Highlights
Your local leaders are on hand each day to bridge connections with the locals, give you an insight into each country's rich history and take you to the best bazaars and cafes, making your adventures in these intriguing countries a breeze.
Stroll the ancient streets of Ephesus, uncover the secrets of Sagalassos, explore the former city of Persepolis, visit the legendary ruins of Troy and discover Istanbul's Blue Mosque, Hippodrome and the Million.
Experience the joys of Persian and Turkish cuisine with welcome dinners of local specialties, dinners in the homes of local families in Taft and Cappadocia, a visit to a traditional sweet shop in Yazd and a freshly prepared lunch on board a boat cruise in Kas.
Step into a fairy tale at Cappadocia's enchanting Splendid Cave Hotel, where you'll enjoy elegantly decorated rooms carved from stone and priceless views of the ethereal landscape.
Enjoy a cruise around the hidden coves and islets of Turkey's southern coast, guided by a local couple who have been navigating the waters for years.
| Day | Description | View All |
| --- | --- | --- |
| Day 1 | Tehran | Details |
| Day 2 | Tehran | Details |
| Day 3 | Kashan | Details |
| Day 4 | Yazd | Details |
| Day 5 | Yazd | Details |
| Day 6 | Shiraz | Details |
| Day 7 | Shiraz | Details |
| Day 8 | Shiraz | Details |
| Day 9 | Esfahan | Details |
| Day 10 | Esfahan | Details |
| Day 11 | Esfahan | Details |
| Day 12 | Tehran | Details |
| Day 13 | Istanbul | Details |
| Day 14 | Canakkale | Details |
| Day 15 | Selcuk | Details |
| Day 16 | Selcuk | Details |
| Day 17 | Pamukkale | Details |
| Day 18 | Kas | Details |
| Day 19 | Kas | Details |
| Day 20 | Antalya | Details |
| Day 21 | Antalya | Details |
| Day 22 | Konya | Details |
| Day 23 | Cappadocia | Details |
| Day 24 | Cappadocia | Details |
| Day 25 | Cappadocia | Details |
| Day 26 | Istanbul | Details |
| Day 27 | Istanbul | Details |